Centrifugal gold concentrator - the new beneficiation equipment for precious metals
STL Gold centrifuge concentrator processing plant is kind centrifugal concentration equipment. It can be used not only for placer gold mining, but also for hard rock mining to recover the natural gold, replacing amalgamation. It is also used to recover gold from the old tailings.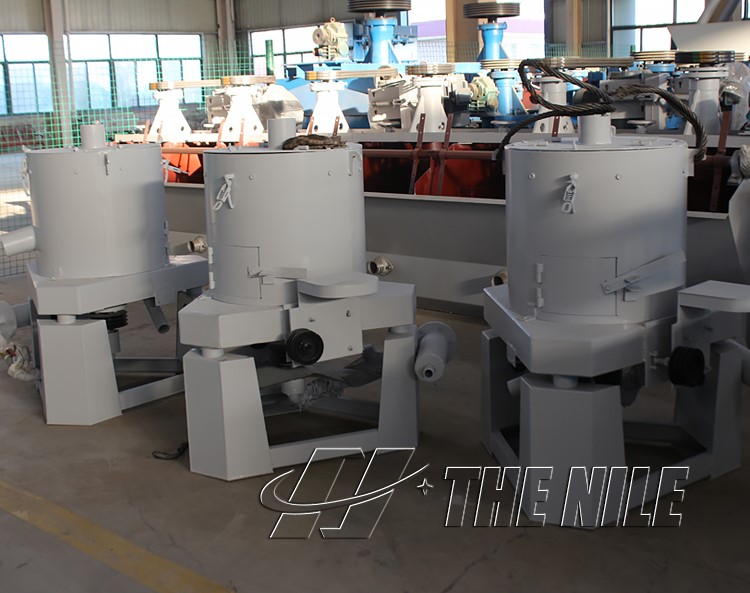 Application shows that the gold concentrator recovery can be as high as 90%, especially for the case in recovering the natural gold in lode ore with 65% of the ore having a milling size of 0. 074mm, the recovery for the natural gold is expected up to 98%, For that natural gold of 0.004mm in particle size, the recovery is 97%. The cleaning up cycle is 1~4 hours, and the upgrade ratio is up to 1,000 times.
Centrifugal concentrator working principle
The main shaft is a hollow shaft, the pressurize backwash water come from the shaft, then goes into the separation unit, the water spray from holes to the gratings. During the process, the pressure of the water shall be 0.06-0.15MPa.
The
gold centrifugal concentrator
slurry which is mixed with water and ore and sand will be injected to the mainframe. With the heavy centrifugal force, the slurry will be move upward along the cone body, the light particles will be extracted from the upper part of cone, then discharge through the tailing outlet. The heavy particles will be stay in the gratings of the inner layer.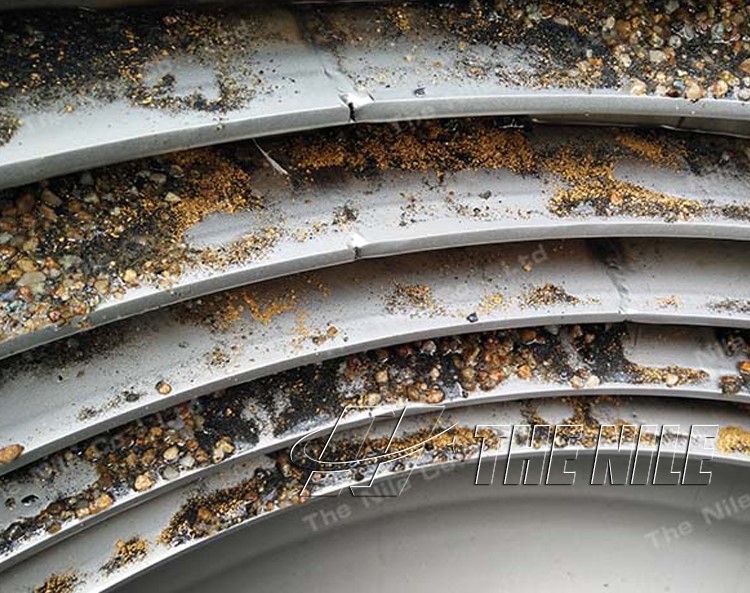 The Nile centrifugal concentrator features :
1. High concentrating ratio and high recovery
2. Total process automation, steady recovery performance
4. Environmentally friendly ( no chemical additives or reagents)
5. Low water and electricity requirements
6. Low production costs, durable wear parts, minimal maintenances requirements
7. Compact design requiring less space, easy merged into the existing mining processing
8. Quick payback on investment, typically lass than half year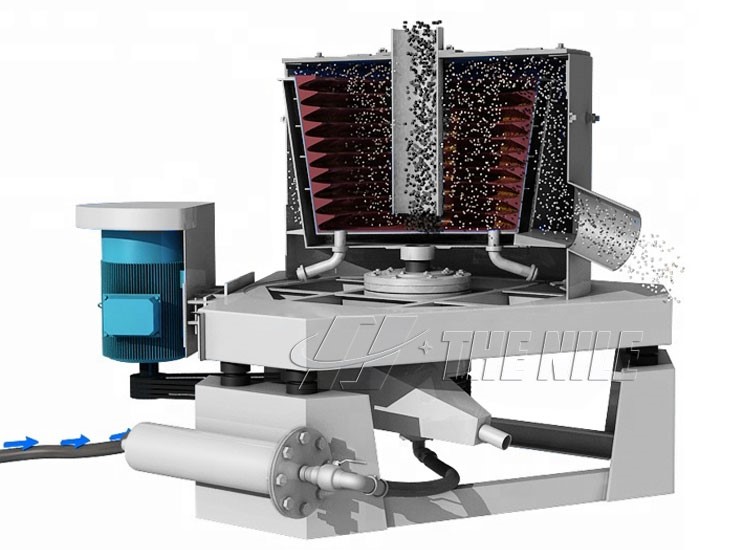 The Nile CO., LTD is the first company research and manufacture of centrifugal gold separator, we have rich production experience, welcome to visit our factory.
Request for Quotation
You can get the price list and a NILE representative will contact you within one business day.