Why so many customers choose jaw crusher to crush mine stone?
1.High Crushing Efficiency
Through the optimization of the structure of the crushing cavity and the parameter of the trajectory of motion of mobile warfare, to have a higher efficiency of crushing at the same power consumption.
2.Good Stability
Through optimization of the integral design of stone
jaw crusher
and the balance part, to obtain a large improvement in the oscillation. Comparing with the jaw crushers of the same specification, to have a higher stability.
3.Simple Operation, Convenient Maintenance
The advanced edge guard plate bolt fixing system from the jaw crusher makes this type of model faster when replacing the edge guard plate; a reasonable machine structure makes this type of model more convenient when adjusting the size of the discharge opening and when replacing the elbow, which can effectively shorten the operation. Maintenance time.
4.Low Maintenance Costs
High wear-resistant plates and protection plates have a longer service life and save the cost of post-maintenance maintenance.
Because of the advantages mentioned above,jaw crusher is widely used for crushing process of various metal ores and non-metal ores.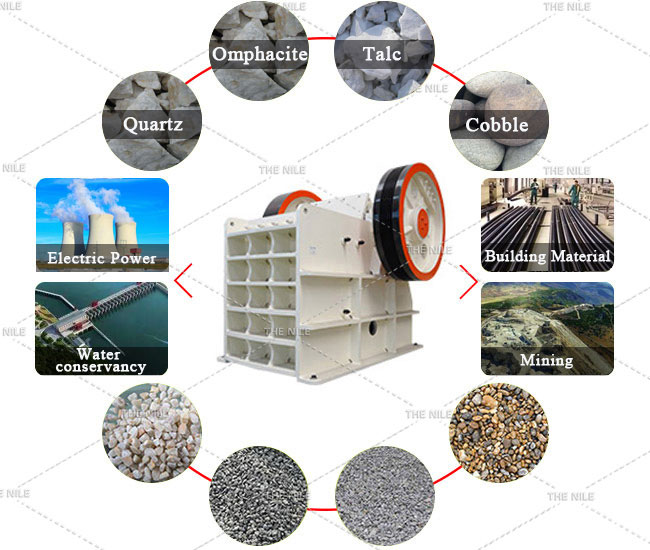 Request for Quotation
You can get the price list and a NILE representative will contact you within one business day.