Energy Saving Ball Mill--Your First choice
Energy-saving ball mill
is a key equipment for material grinding after crushing process. It is widely used in powder-making production lines, such as cement, silicate, new-type building material, refractory material, fertilizer, glass ceramics and non-ferrous metal etc.
Working principle
The
ball mill
is horizontal cylindrical rotation device, driving by brim gearwheel, there are two chambers and grid. Material goes into the first chamber of the
ball mill
through the feeding inlet, inside the first chamber, there are stage liners and ripple liners as well as steel balls with various kinds.The shell rotates brings balls to a certain height and then balls drop down by gravity, which will impact and grind the material. Then material goes into the second chamber through segregate screen, in the second chamber, there are fiat liners and steel balls, after the secondary grinding, material is discharged through the discharge screen of the
ball mill
.

Main features
1. The lining of the
ball mill
can be replaced.
2. Mineral
ball mill
is an efficient tool for grinding many materials into fine powder.
3.Two ways of grinding: the dry way and the wet way.
4.Ultimate particle size depends entirely on how hard the material you're grinding is.
Every year, we export our ball mills and crushers to South Asia, Africa, South America, middle East and other regions. Our Machines enjoy a high reputation in the foreign market. You are very welcomed to visit our factory, and hope there are chance for us to have a long term cooperation.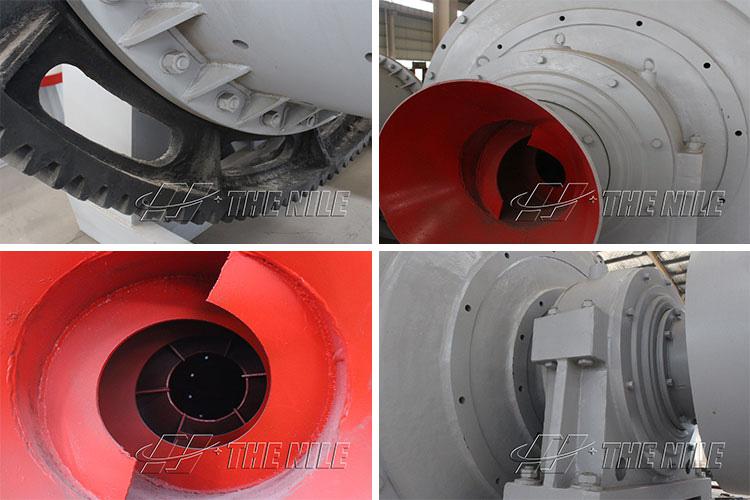 Request for Quotation
You can get the price list and a NILE representative will contact you within one business day.